FROM ART GLASS TO SCHOOL
The Sacred Art of Stained Glass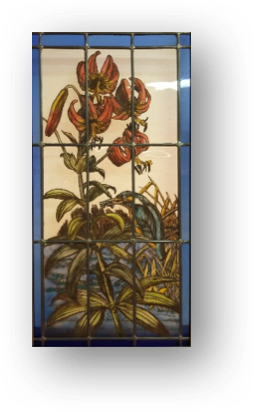 Even though it was through the churches and cathedrals that in the Middle Ages the Sacred Art of Stained Glass was developed, over the centuries, new methods and changing habits made this Art affordable for all.
It is indeed quite common to see in houses  stained glass in doors, windows, or even in skylights. We also see more and more small Tiffany decorative works, adorning interiors.
So, demand carries on growing among persons wishing to bring light into their home through works of art, bringing warmth and charactere to their house. These works are now extended to the wishes of customers, whoever they are.
A new workshop Monthermé
Nicolas PEROCHE creates in 2007 the Ardennes Center of Glass and Stained Glass, and begins the training with about twenty participants. He develops the apprenticeship of stained glass with lead joint, copper joint (Tiffany method) and also the work of the bead with hot glass..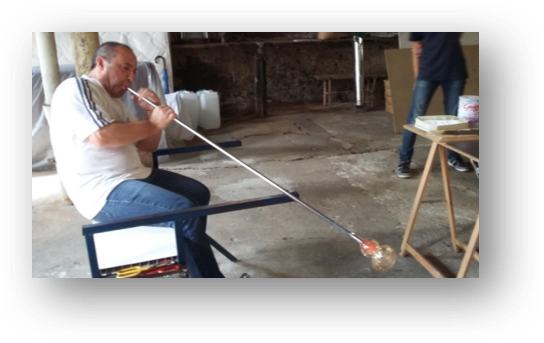 In order to expand the training, he acquires a melting kiln to develop Fusing and thermoforming. The workshop then grows, like the number of participants.
In 2012, he adds an outstanding training possibility: Glass Blowing. He starts formation of glassbower with a furnace, an annealer, and all the necessary material, working on the glass at close to 1200 ° C. « In the Middle Ages, Glass artists blew their own glass to make the sheets they used in their stained glass windows ».
Training
About forty people now attend, learning various glass techniques.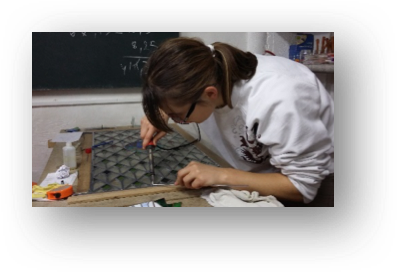 The course takes place 1 sunday per month with Nicolas PEROCHE from 9.00 a.m. to 5.00 p.m., with a lunch break from 12.00 to 2.00 p.m. where participants can have in a friendly meal at the workshop. There is also possibility to come on weekdays for those who can not come on Sunday or who want to complete their training.
You can start at any time of the year because this training is individual and at your own pace.
Do not wait any longer, come and try this Art, which may awaken in you, why not, the ambition of a new profession.